Jeff M. Legato, DVM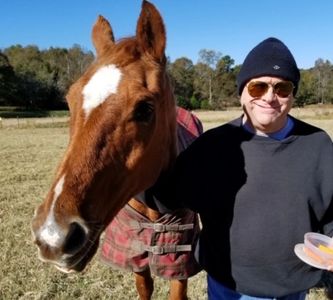 Don't let the accent—or the lack of one—fool you! Dr. Jeff Legato was born in Georgia and grew up in the Athens area. His original degree was in geology, which was kinda-sorta-maybe used while he worked at a research lab for 15 years. During that time, he began riding and showing horses. This led to his decision to switch careers, so he started veterinary school at the (gulp!) age of 40! After graduating from the University of Georgia at Athens in 2005 and doing an internship in Sunset, LA, he was an equine vet in Greenville, NC until 2008. He moved his family back to Georgia in 2009 and spent two years doing relief work until a full-time position opened in Norcross, GA. After seven years he was given the opportunity to have his own practice close to home, and he's now happy to be the owner of Sycamore Veterinary Services, where he is a USDA-accredited veterinarian offering small animal, livestock and equine veterinary care. Dr. Legato and his wife Shelly have a daughter (Stefanie) and a granddaughter (Heidi), as well as two cats named Odin and Luna and two dogs named Dahlia and Ginger.
Karen Pawly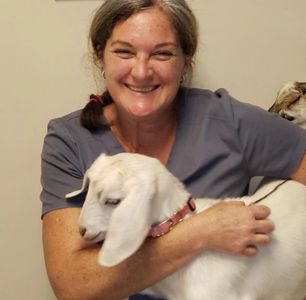 Karen has been an avid animal lover her entire life and ridden horses since before she could walk. Her initial career found her in human resources, business development and client retention. Her passion and love of animals brought her back into the field of veterinary medicine. Karen has been a Veterinary Technician since 2007, upon completing her studies at St. Petersburg College. Her desire to further her education and career with animals lead her to Berry College, where she completed her Pre-Veterinary Sciences. Following her dreams of riding her horse and year-round good weather, she relocated to Norco, CA and completed her Bachelor's in biology and animal science, at La Sierra University, where she met her husband, David. They relocated back to Georgia in 2018 and purchased their 122 acre farm in Stephens, GA, Oglethorpe County. They share the farm with their 5 horses, 2 goats, a miniature cow, 9 chickens, 4 dogs, 2 cats, and a parrot.
Mariah Noland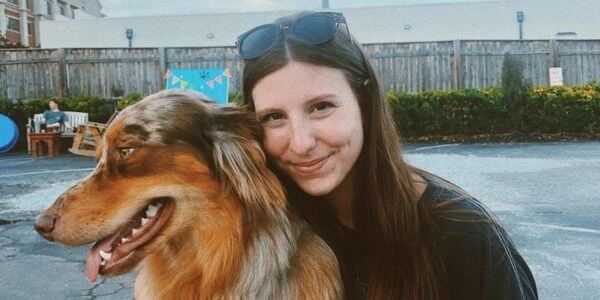 Mariah was born and raised in the small town of Danielsville, Georgia. Her and her family have owned many different animals since she could remember- from turtles and birds, all the way to goats and snakes. She has always had an easy connection and desire to work with animals. In 2018 Mariah did wildlife rehabilitation work where she found her desire to work with exotics and wildlife. She currently attends Athens Tech and is applying to the Vet Technician program in the fall. She plans to go on to Vet school and one day specialize in exotics. She has three dogs (Lincoln, Oliver and Kaiser), two snakes (Bibo and Eve), two rats (Parmesan and Maple) and one Chamelion (Uno).
Samantha McQueston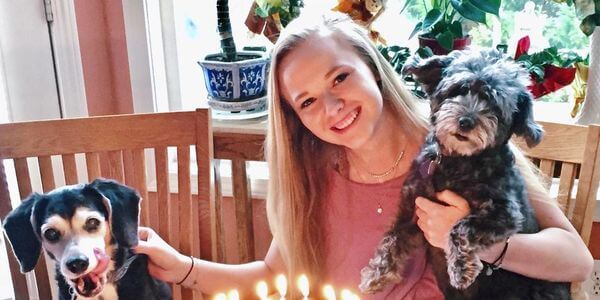 Samantha was born in Connecticut and moved all over, but having spent most of her time in Georgia, this is where she calls home. She has always been passionate about animals. She has ridden and cared for horses her whole life and continues that passion riding at a local barn in Winterville. She also owns a dog named Pepper. Currently, she attends UGA as a Junior working on a double major in Biological Science and Applied Biotechnology with an emphasis in Animal Science. In the future, she hopes to attend vet school and work as a small animal or equine veterinarian. 
Valorie McGovern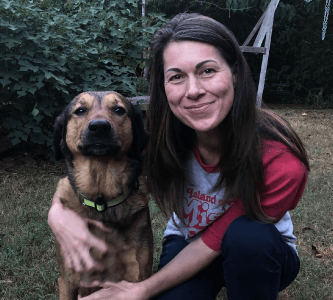 Valorie is originally from Powder Springs, GA, where she grew up with her parents, younger brother and a variety of pets. Her college years earned her an Associate of Fine Arts degree in 1993 from Young Harris College, as well as both a Bachelor of Science in Education in 1996 and a Master of Fine Arts in Fabric Design in 2001, from UGA. Valorie worked as a Veterinary Technician throughout college, finding a true passion to help animals and the love of medicine a strong force in her life. Continuing with that love of medicine, she went on to earn a Bachelor of Science in Nursing degree and RN license in 2012, working for 6 years as a Public Health Nurse in Athens and Oglethorpe County before resigning to focus on the needs of her 4 children. At that time, Valorie began volunteering at local animal shelters and became a foster mom for a local animal rescue. It was during a vet visit with some foster kittens that the opportunity to return to the job she had always loved presented itself, and she joined the Sycamore team as a part-time veterinary technician. Valorie has lived in Lexington, GA with her husband, Kevin, since 1998. They reside there now with their four children (Evie, Oliver, Niall, and Liam), 5 dogs, 8 (maybe soon to be 10) cats and any number of foster animals, depending on the day.